Tens of thousands of dead fish stink up Lake Erie shore
- Editor H2ONotes [ 9/6/2012 - 07:20 ]
#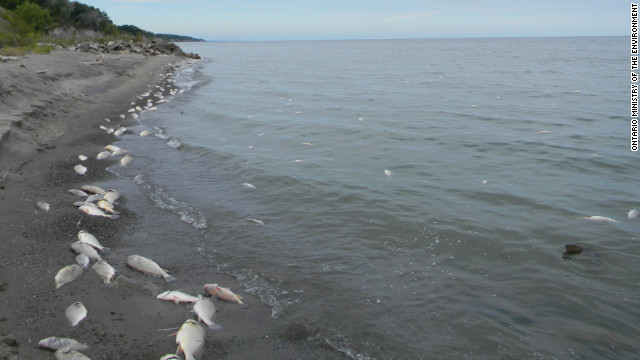 T
ens of thousands of dead fish have washed up on a 25-mile stretch of Lake Erie's northern shore, and Ontario environmental officials say they could be victims of a natural phenomenon called a lake inversion.
The inversion brings cold water, which has lower oxygen levels, to the lake's surface and fish suffocate.
"Essentially it's a rolling over of the lake," Ontario Ministry of the Environment spokeswoman Kate Jordan told The Chatham Daily News. "Something – whether it be a storm, or cooler temperatures at night, or strong winds – triggers a temperature change in the lake." more...

Environment
Email to a Friend